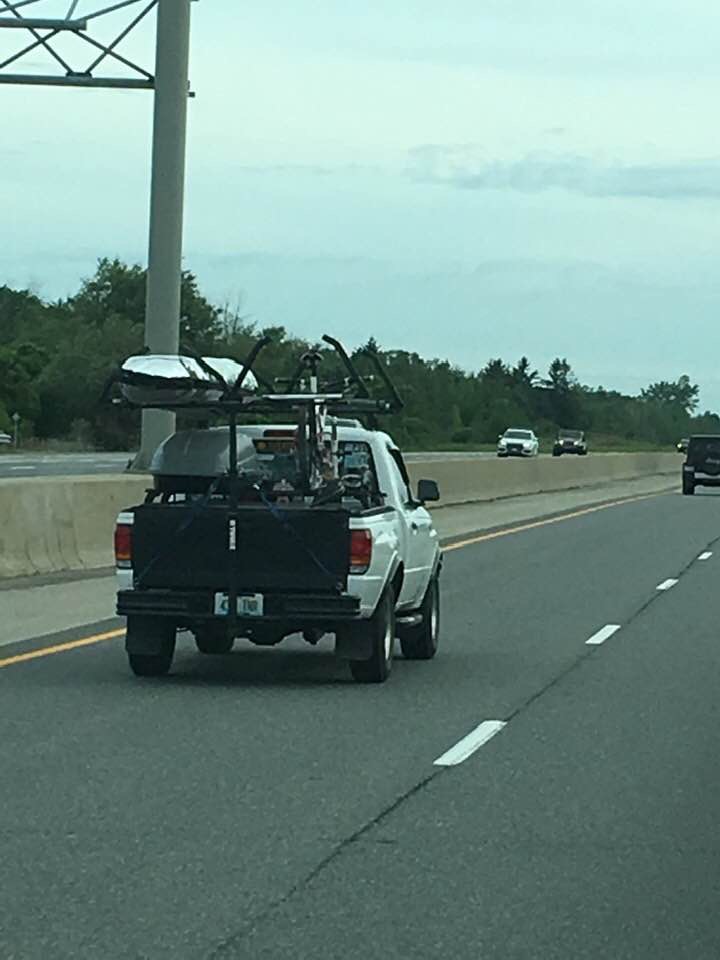 I was spotted in Canada on highway 401 on first week of June. It is not a hoax! True and story goes like this. Wednesday 6/5 5am I left to Canadian border.
First stop in my adventure is Oakville, ON to stay with my friend/coach Larry Cain and his loving dogs. I stayed two night there and did some awesome paddling at Lake Ontario.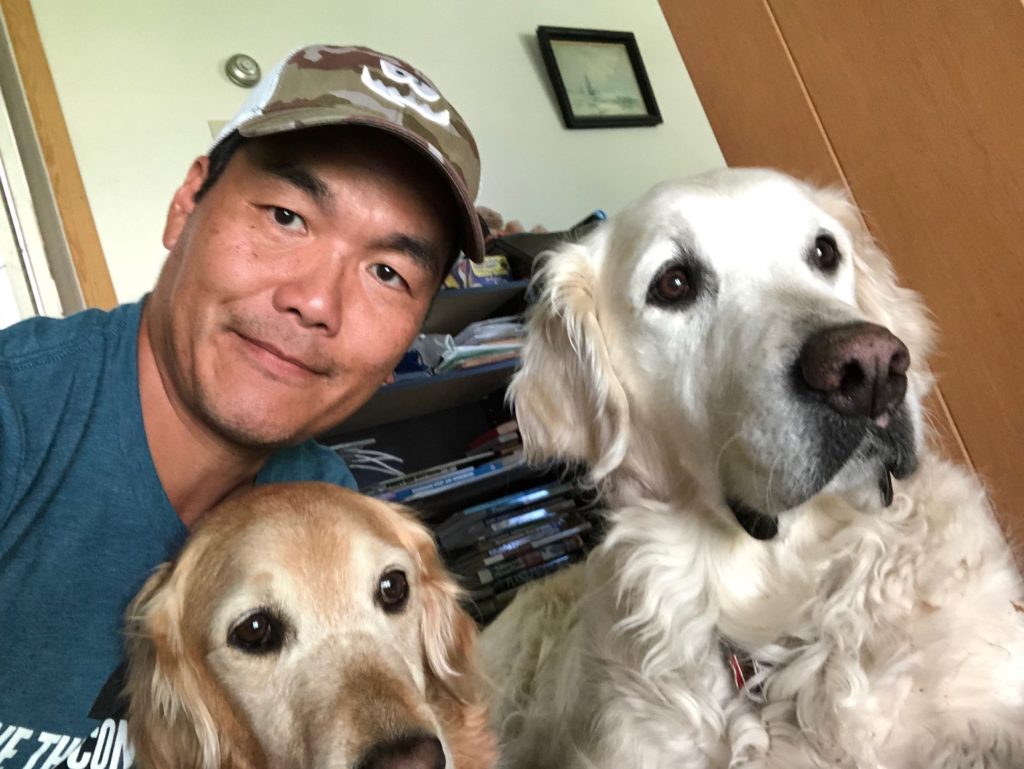 Finally made to the famous and unpredictable elements this huge lake offered, Lake Ontario. Well lake was very nice to me on Thursday with nice bumps and nothing that my Infinity Custom Whiplash Dugout "Fat Bomber" couldn't handle.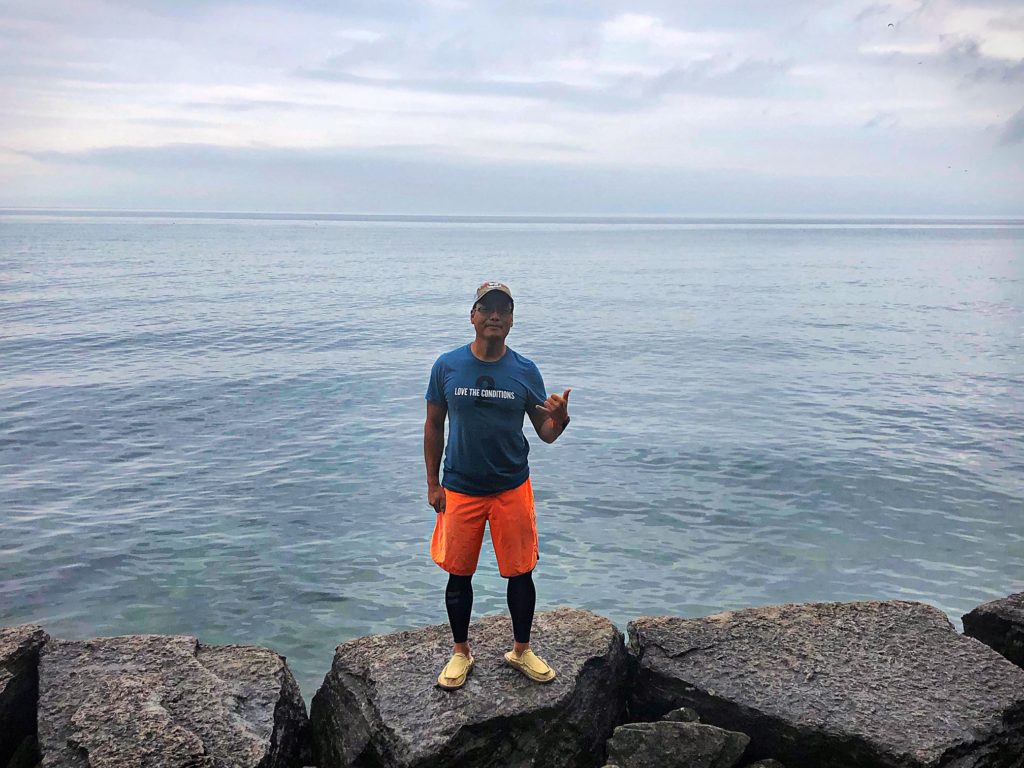 Lake Ontario had hight water so there were some wonky current yet it was great to paddle on this huge lake for the first time. On top of that I brought some warm weather with me to the Canada so guys were pretty happy about that. Finally I got paddle with some of the elite paddlers group that I only get to see in one or two races. It was meggins and long sleeves outfit for Thursday paddle. I did dip once as Larry was coming towards me doing his drill and somehow his presence made me nervous as I was aggressive paddling towards him. It was nippy and water temp 40F or so. Refreshing and baptized by Lake Ontario.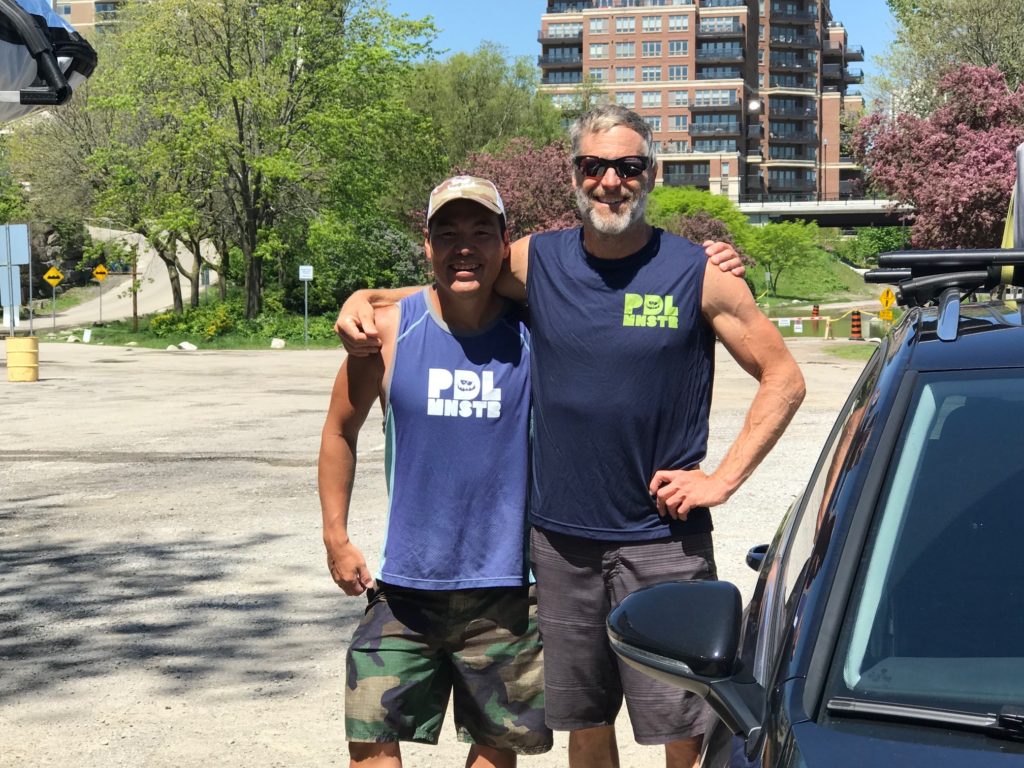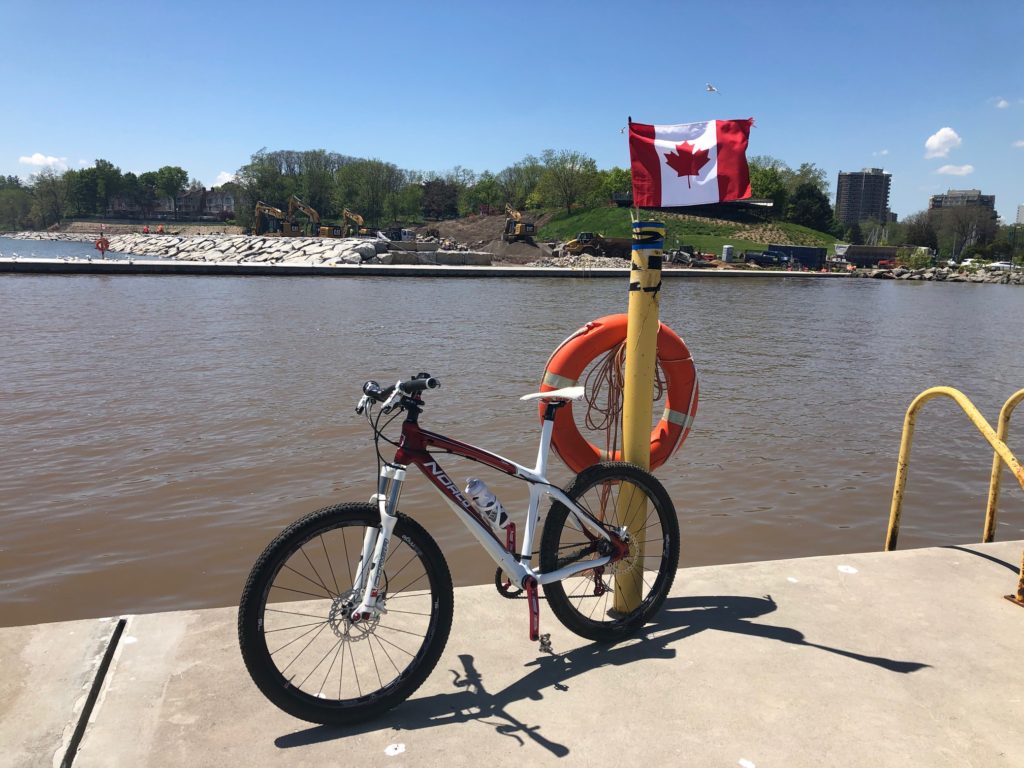 After Thursday morning paddle Coach Larry had to do Paddle Monster work so I took out my British Columbia born NORCO bike and did some urban ride to explore the Oakville for about 2hrs, 5miles or so. Did some tourist , selfie and enjoy some local pastry/ice cream. It was such fun times.
On my second day (Friday) again paddle Lake Ontario and it was flat condition!. Larry said "It's boring"… I said "This is a such a treat for me". I got to paddle with few other Canadian peeps for the fist time. Water was still cold but sun was blasting and was wonderful to paddle in board shorts and tank top. Both day was about 6miles and 80min on the water. I got to enjoy post coffee at Tribeca Coffee shop and hang with the guys.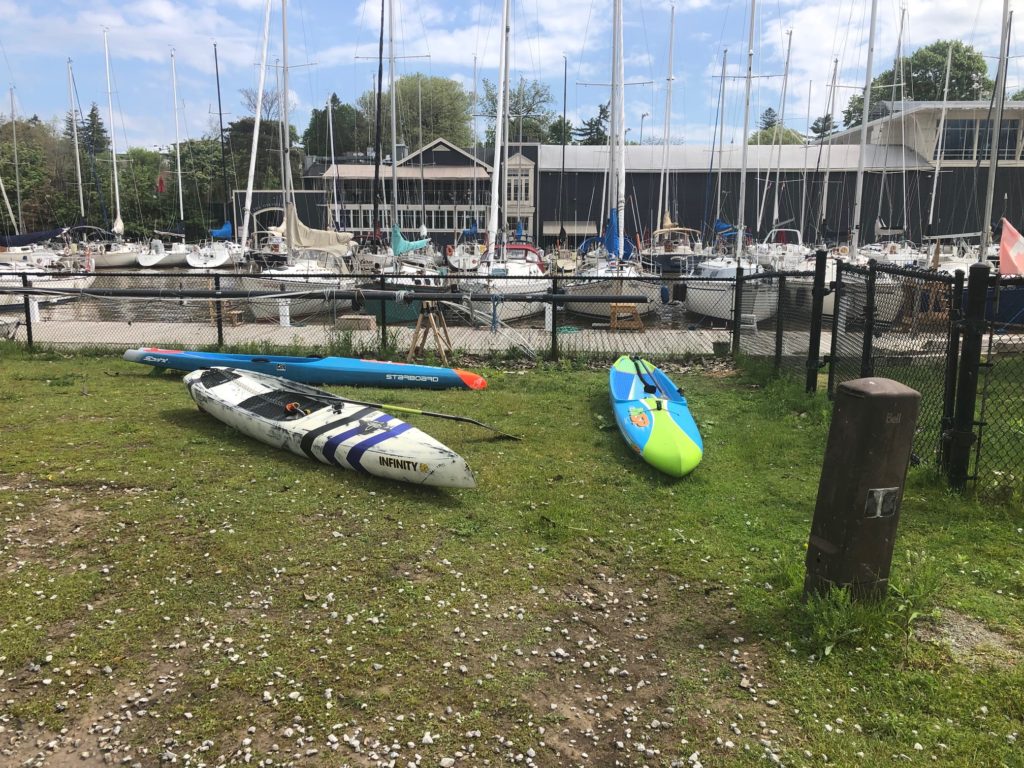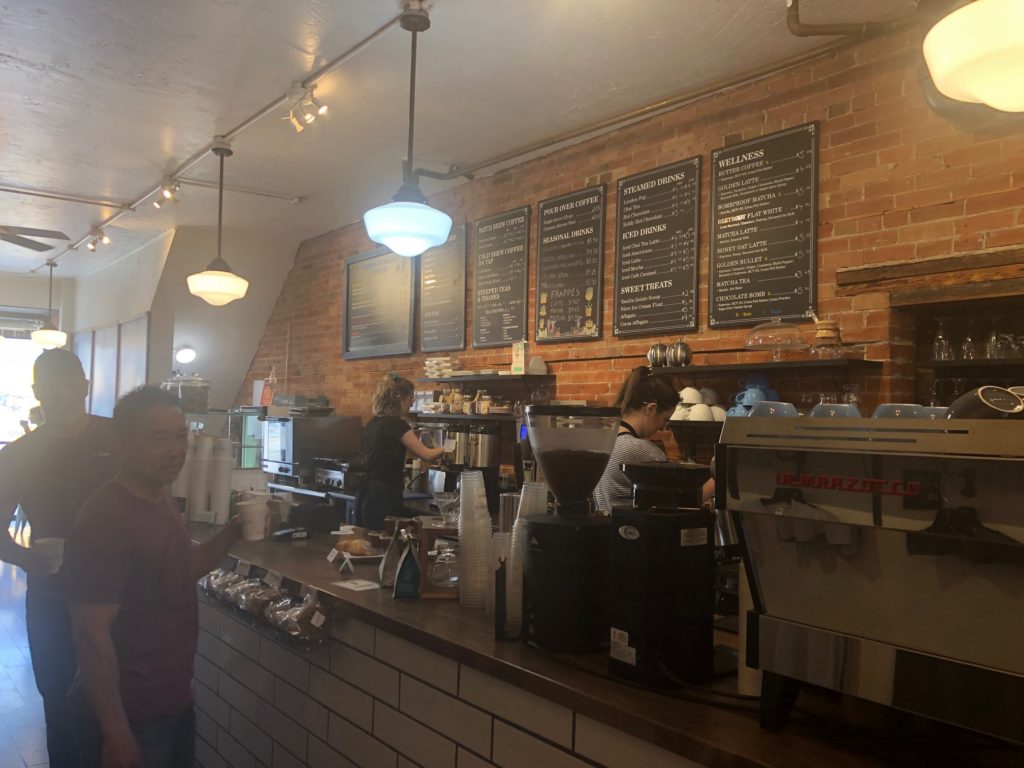 One of the main highlight was to go the Larry's Canoe boat club and try out the C1. This is a real deal and seems everyone think it was crazy idea. Sign the waiver for the boat club and lady wanted see me fall off from the C1. My first ever paddle on C1started without dipping. I tired to turn the C1 but it didn't happened. It is very difficult to maneuver C1 with paddle one side to turn around and I dipped in a cold mid 40's water temp again. I had fair amount of few more dips but according to Larry I did really well.
Before leaving to Halliburton, ON me and Larry had some coach/student talk. We often come to the same race but don't have plenty time to see other so it was nice to have Coach Larry to see my progress since 2016 Paddle Monster first ever clinic was held in OABI Race(Detroit, MI) He was quite impressed on my progress. I was very stoked to hear my techniques are really good and also using my leg in my techniques. We also talked about 14' board and "Project Jenna" is on the way.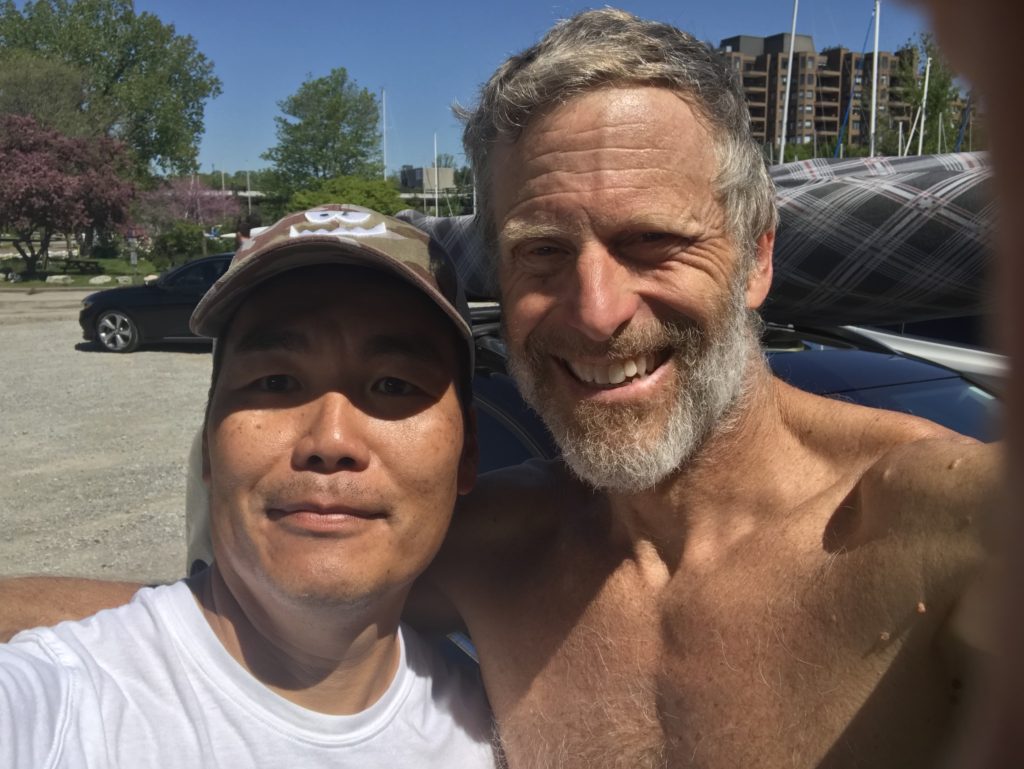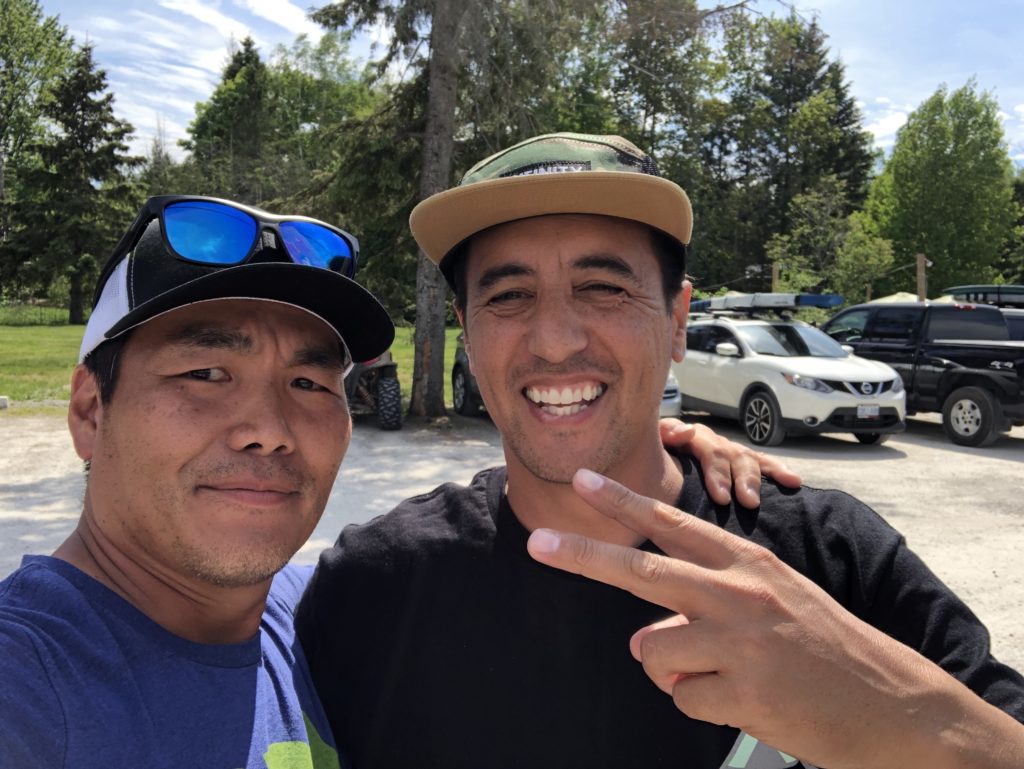 As for the "Project Jenna" this SUPER SUP Weekend event was for me and master shaper Dave Boehne to have TOP SECRET preliminary CAD design meeting in a deep woods of Canadian nature away from NSA satellite not to be leaking out the design to public. LOL
All in all project is going forward and new board is in build stage. Stay tune for this special board.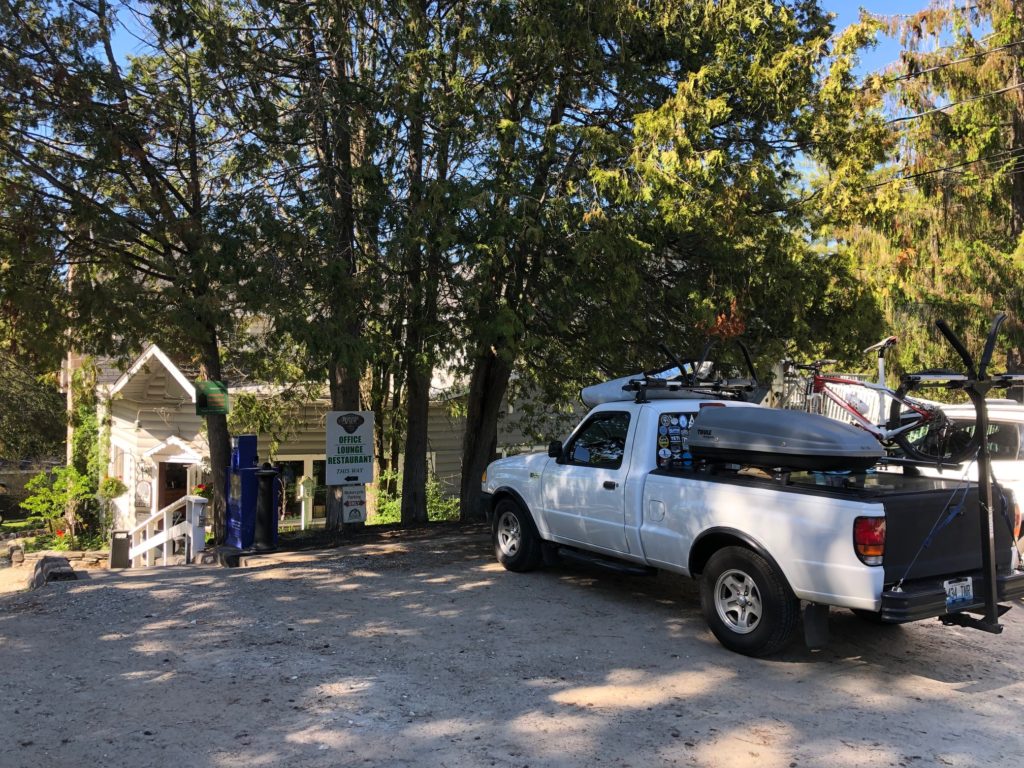 Friday was the day to move to the north about 3hrs to Haliburton "Kashagawigamog Lake" which was most beautiful place in the heart of Canadian country side. Air was fresh as it can be but also mosquitoes was welcoming like crazy. Everyone stayed at Bonnie View Inn (some camp) where event will held and event was organized so well. Buch of people arrived after 3pm, Meet up started early Friday till Sunday. I didn't paddle much but hop on my Fat Bomber and chase up Infinity crew for quick 10-20min or so. We had some pizza/drink and socialized rest of the night.
It was treat for everyone with evening presentation by Shae Foudy and commented by my master shaper Dave Boehne.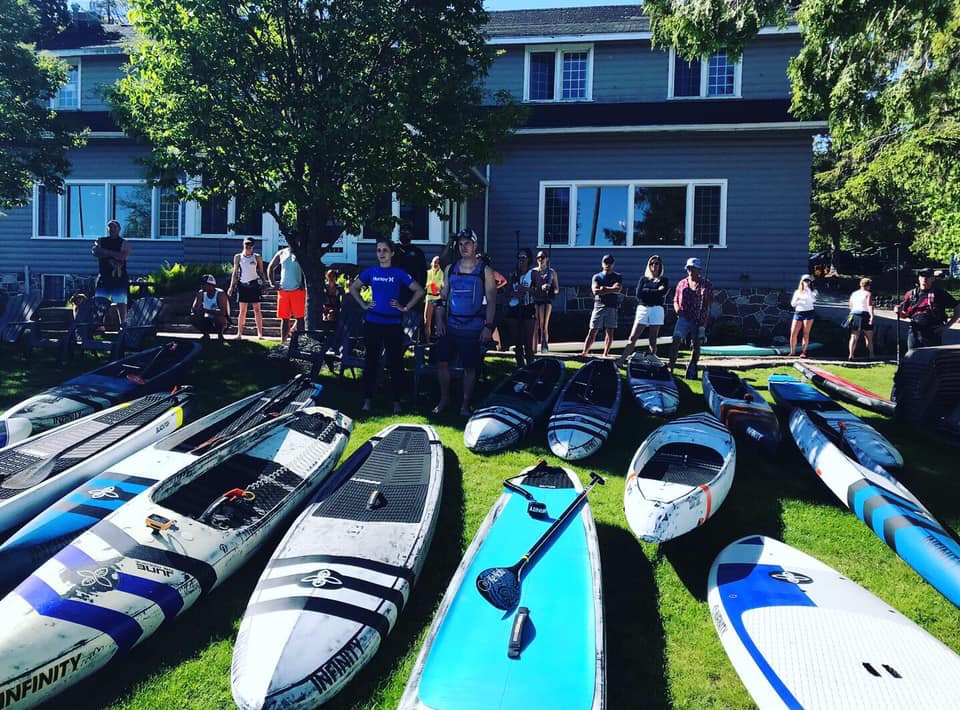 I have to stay we had little bit of #InfinitySpeedFreaks overload with paddlers and boards but we all here for social gathering and have awesome fun weekend. Event was not a huge huge crowd but all came to have really a fun times..
We had 15km competitive , 7.5Km rec race and Poker run and I choose to go 15km chasing bunch of 14' in my 12.6 Fat Bomber. Our peep Glen Buchanan on his starboard smoke in the middle pack. I hang with new peeps I met who rides blackfish after mid point buoy turn. I paddle hard for the first 7.5km and coming back took little easy but still came in nice time to finish. Plus I wasn't last.!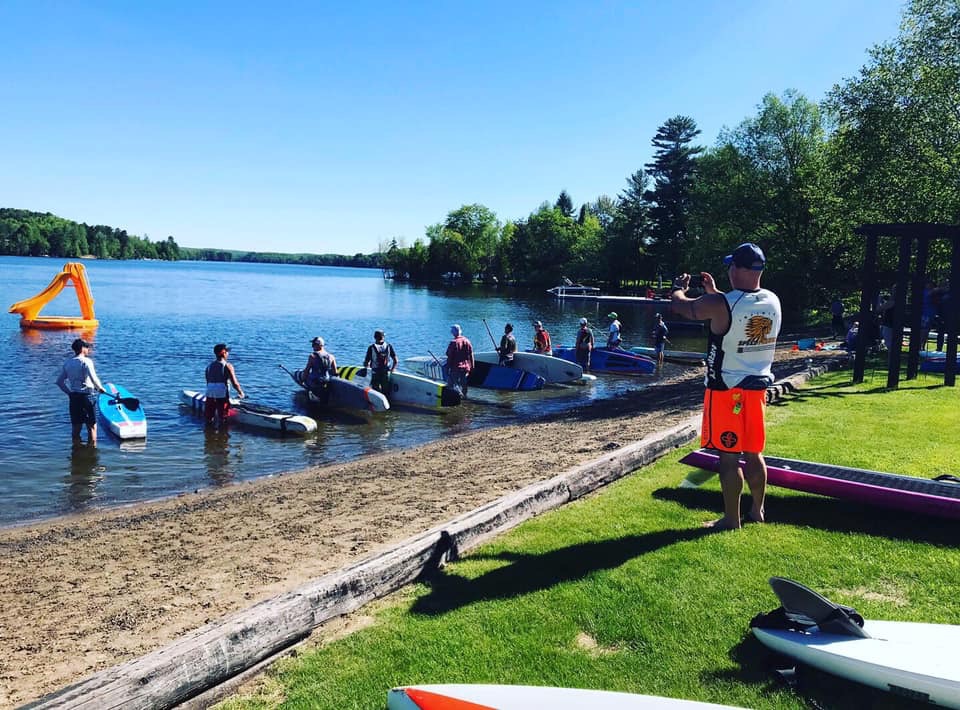 After the race we all got to hang at the bar outside ,stuff the stomach and fun talks. I took out my bike again with Stella and Barb to go town for an ice cream. We end up bike like 6miles or so. On the way back we saw a deer so we stop and watch for like 3-4min.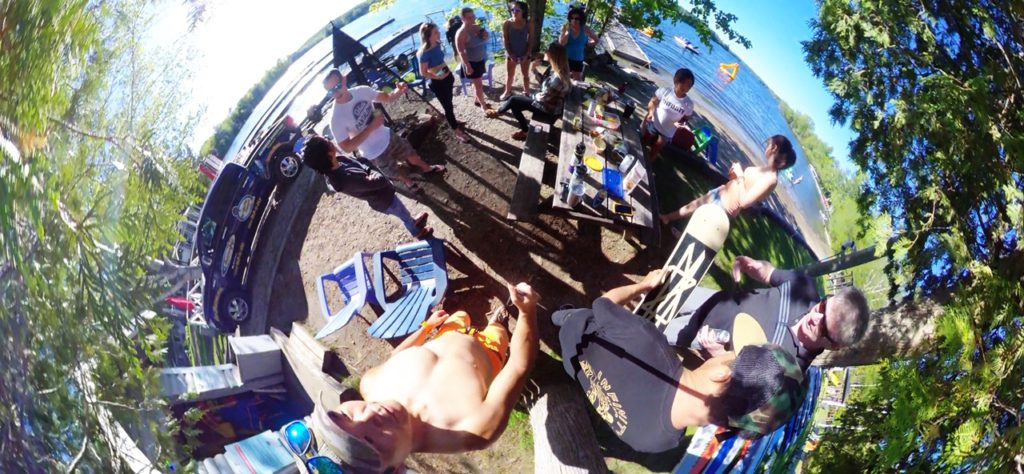 Saturday night was buffet night and we all chow down and enjoy our meals follow by some live band. Before the live band we had raffle give away and I got freebie. "June The Machine" was already spread into the deep Canadian woods and they call my name " Next winner is June Mizoguchi, June The Machine".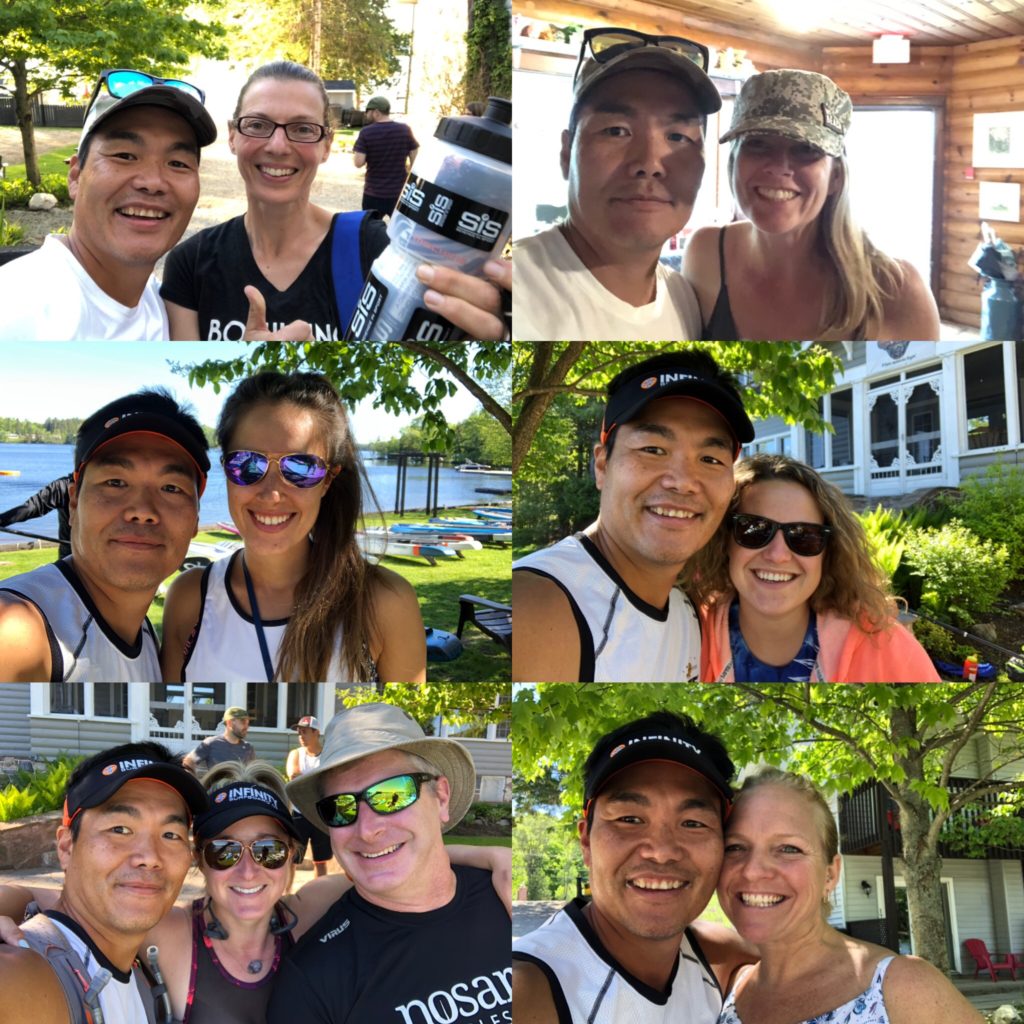 I think I finally met some of our FB 100 group peeps ladies or somehow I was already connected in FB so I get my typical " Are you the Machine?". So awesome to meet up with new peeps. I brought my "Machine & The Gang " sticker and VIP cards so gave few those out and also I hook up Heather Jovo Jovichevich with my SIS care packages for upcoming race and CJ. I also found out when I met new peeps Ali who knew my #BikiniGirl ( Shelly Roubal-Vihlen) originally had a plan to come here so we call her up on FB messenger video and we had blast video chatting with her!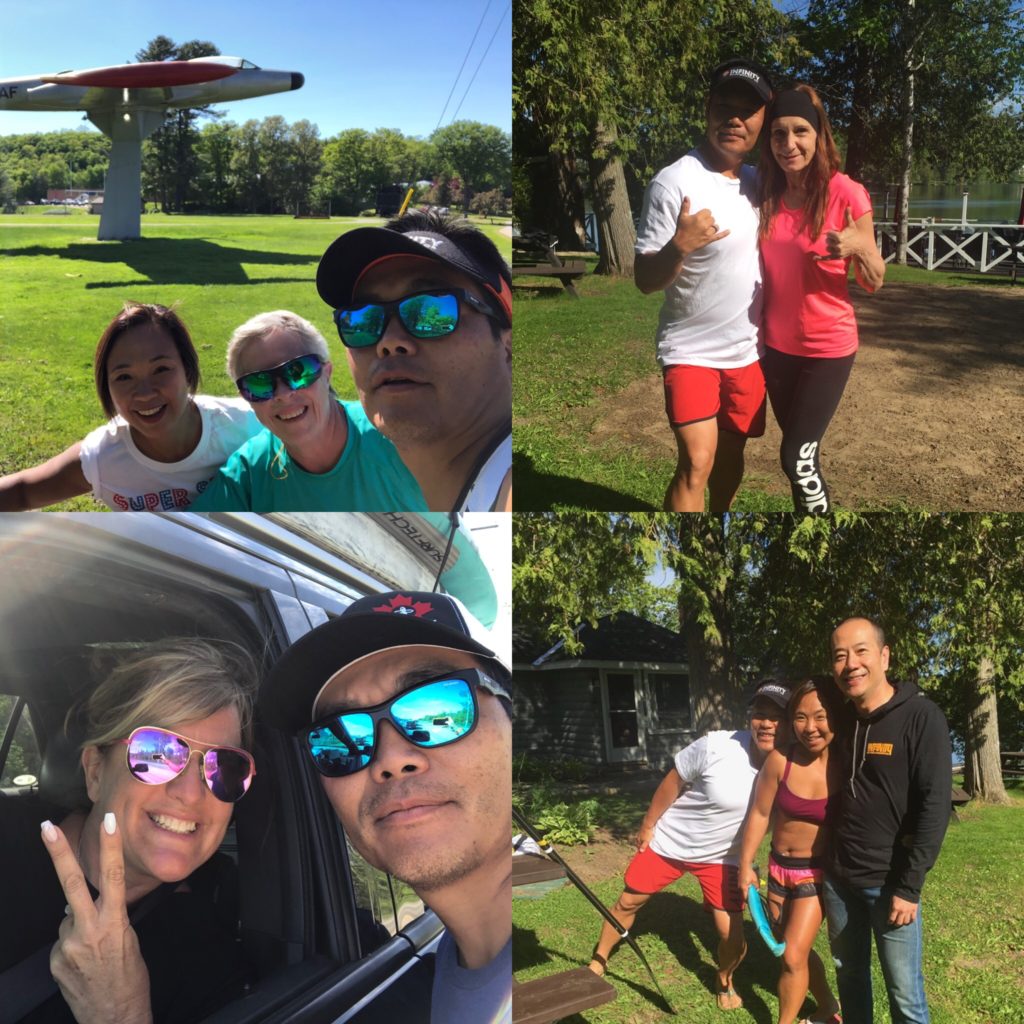 Saturday night was fun night but I decide to chill in the room around 11pm. But my room was right above the band so I heard the thump. Despite all the noises I did crash quite early once I laid down.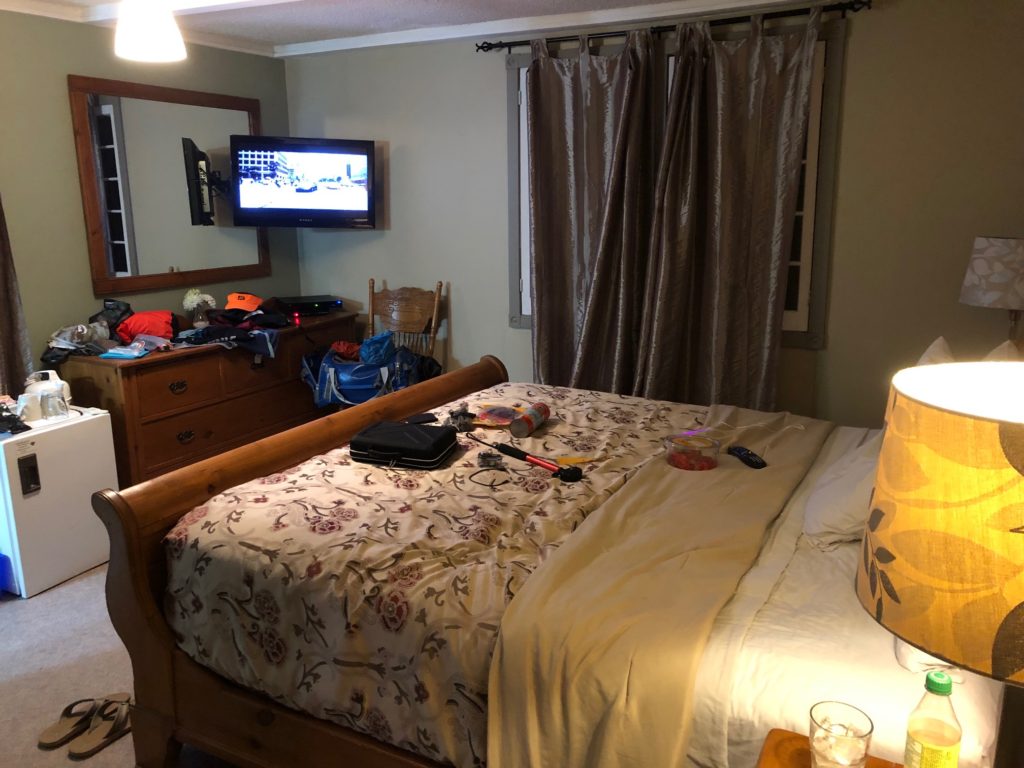 Sunday morning we all slept in and some coffee , breakfast outside and went out on morning social paddle. I got to paddle with 5 ladies and did some one leg stance and Machine the Redeemer stance. It was nice morning and had fun socializing. I don't get much opportunity to do social paddle so it was a treat. We end up hanging around till pass 1pm, then we packed for lunch way back home. 12 people way back home stop by at this awesome restaurant. Canadian bacon burger was off the chart.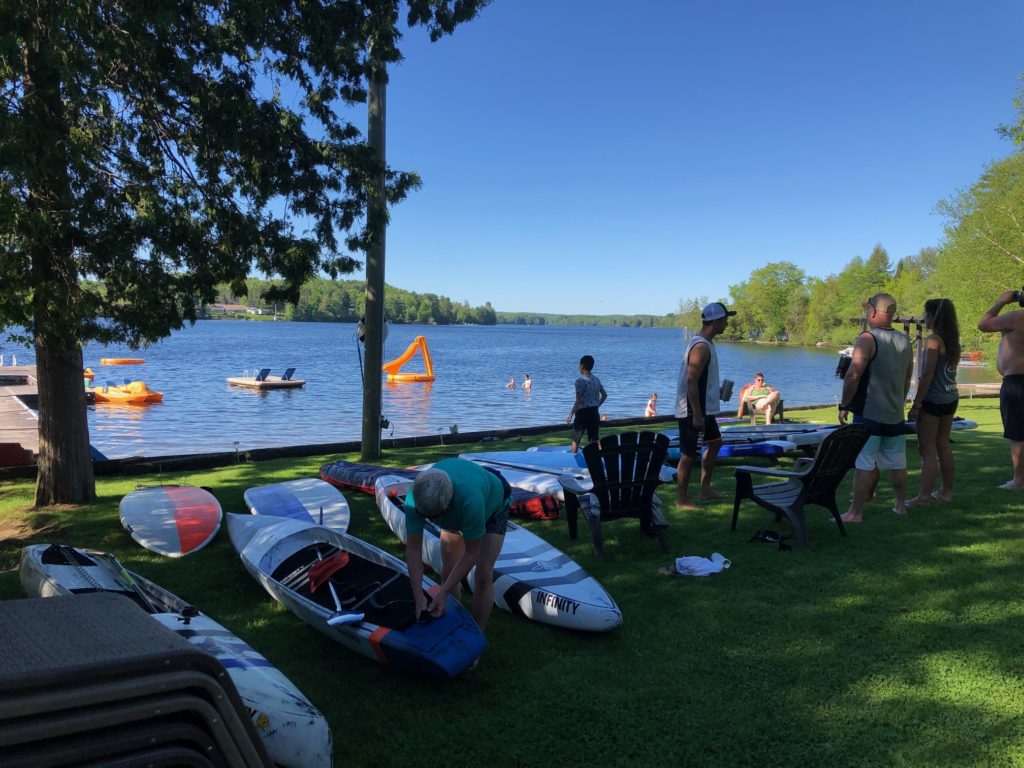 By 3pm we all went our ways and I made to the border around 9:30pm and decide to find place to sleep for the night at Findlay , OH. Drove rest of the 4.5hrs back to Kentucky on Monday.
This trip was more about having fun and not to be too serious. It was nice to break up few years of racing and finally venture out to the Canada. I do love the beach but Canada have definitely has an awesome nature to offer and it will not disappoint you at all.
Here is FB SUPER SUP Weekend page.
Here is FB Bonnie View Inn Page
Here is Bonnie View Inn Site