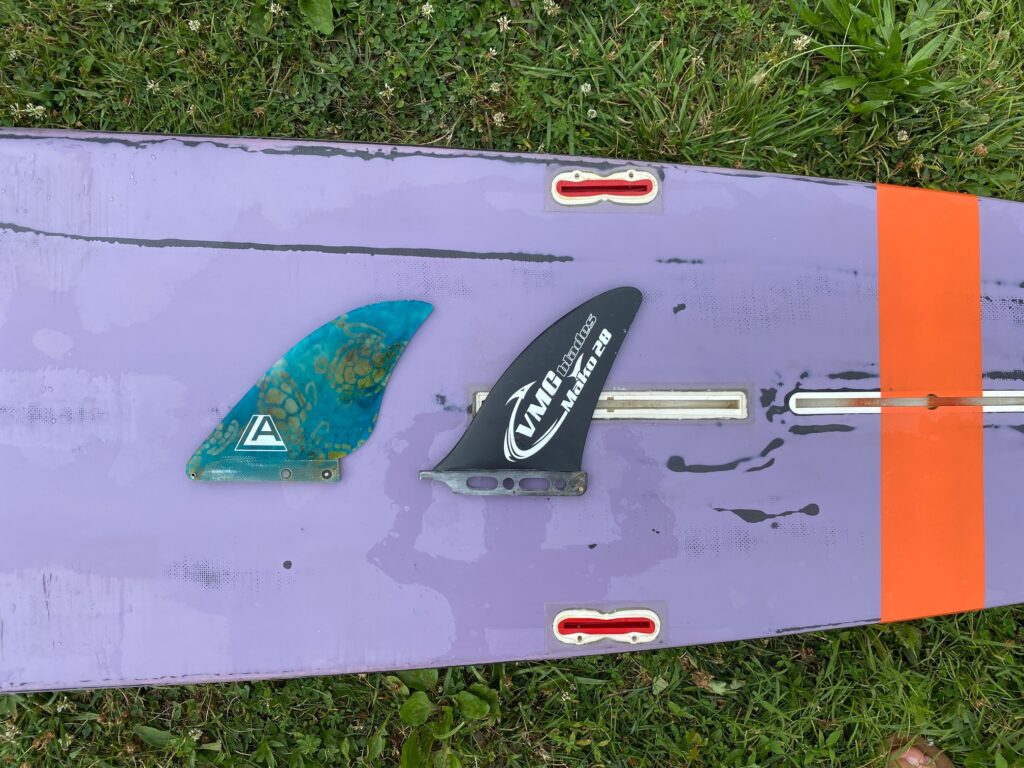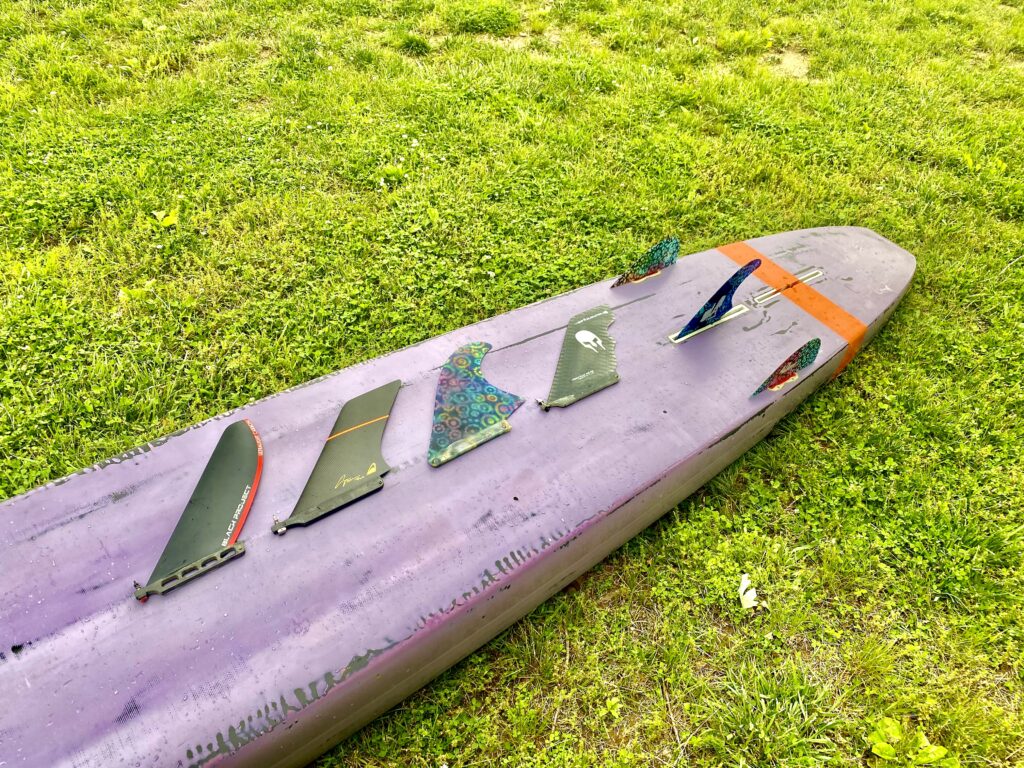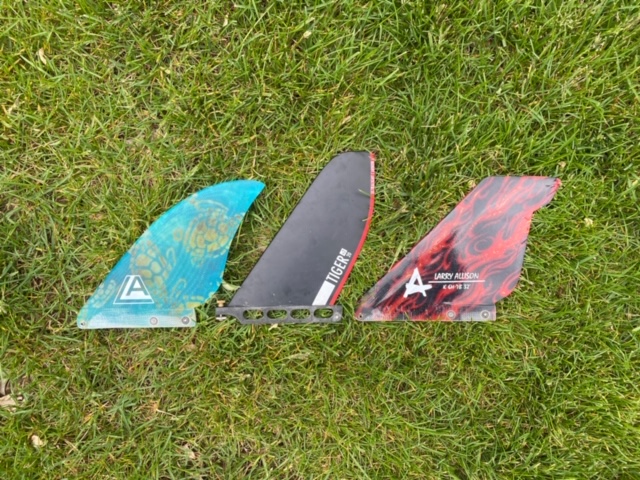 I didn't think it took this long to finish when I originally started but just blame on my laziness after been exhausted from paddle training all year around. Through out the testing total of 9 different fins was used against each other with relatively close surface area.
Not common to paddle in single fin myseelf although you will learn even more about "Fin Box" location really matters on single fin setup. Through out this testing I'm used my go to board I paddle so it is possible that you may feel different with your board. Also I like to remind you that over 90% board you see today the fin box is installed too far back. I have seen few company like NSP has changed one year to different fin box location and went back their original location.
So really comes down to this question "Does my board perform at the best?". For one you really need to understand how fins are designed and how it should perform. In simple term It's there for you to do something but don't rely on fin to 100% stabilize your board or go really fast. Usually what most people feel is common to "under fin" (too small) or "over fin" (too big) but also some these fin really don't glide well or in some instance de-acceleration quicker in under fin setup. In this situation you need to paddle in higher stroke rate to keep your board above the water.
So what this means? Better fin can glide better and give you ability recover easier between the strokes. When board is reaching top speed but doesn't retain good which usually means fin is not doing the job for better glide efficiency or you as a paddler are not able to sustain it's speed. Also remind you that "FIN" is not magical , it's their to assist you and you as a paddler you need to perform the best and know how to control its board potential.
How can I do better? Analyze your stroke technique and really make that shine. Poor performance on your stroke techniques doesn't equates much of results in the first place. Paddle length for your board is rather more important then reading someone's new fin purchases. Change one gear at a time and let the body creates muscle memory before you go to next gear change.
Needless to say these testing really educate me on what to expect and how it performs. Everyone knows I regularly rides 4 fin system might thinking hates single fin but in depth there is more to learn about 4 fins why it perform and can benefit from it.
I hope this testing will give you some ideas on what would be your next choices will be. I will leave you to decide on that.
If you need additional question please do not hesitate to contact me at [email protected]
Last but not least  I like to shout to Matt Shively and Patrick Alteri  for letting me used the Black Project and VMG fins for this testing.